ADi News
2021-10-12 08:13:23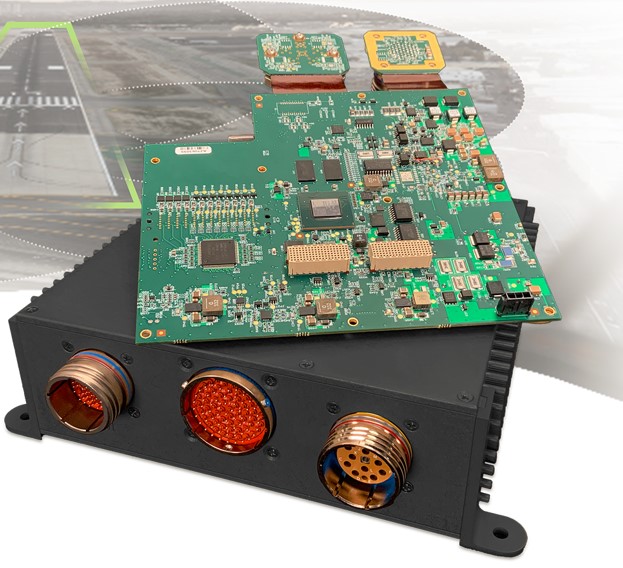 Universal Avionics Unveils Aperture™ - Exploiting the Power of Video
Universal Avionics is pleased to introduce Aperture™, a sensor fusion and augmented reality platform that will provide a new level of situational awareness and improved decision making to flight crews and mission specialists. Initially oriented towards multi-sensor video management, this family of products can process a variety of video and sensor inputs to deliver real-time content analysis, such as visual positioning, obstacle detection, taxi guidance, and traffic awareness.
Currently in advanced development with certification and delivery scheduled for Q3 2022, the initial release of Aperture will process eight video inputs supporting up to four video outputs with near zero latency at a Design Assurance Level A, the highest criticality attainable in aviation.
UA and its parent company, Elbit Systems, are market leaders in vision systems. "At Universal Avionics, we are continually leveraging the deep pool of technology and culture of innovation of the greater enterprise to advance our systems," says Dror Yahav, Universal Avionics CEO. "The Aperture suite of capabilities will establish a new benchmark in sensor fusion, AI-powered augmented reality, and ultimately aircraft safety."
Beyond the initial release, Aperture will expand to include additional video and sensor channels and low latency video aggregation and manipulation, large recording capability, plus insightful, real-time data analysis and augmented reality for pilots and mission specialists. This capability will be powered by Universal's proprietary Artificial Intelligence- (AI) based algorithms and is in active development in our research and development laboratories, with first generation boards and algorithms undergoing trials.
Aperture is here today and will be on display at the 2021 NBAA Business Aviation Convention and Exhibition in Las Vegas, Nevada. Visit UA at Booth No. 2545 or contact your UA Sales Representative to learn more.
Aperture – and possibilities
Aperture's advanced video processing and flexible design provides numerous unique capabilities. For example, Aperture can stitch and blend multiple external sensor inputs to provide a 360° composite visual to flight crews wearing Universal Avionics' SkyLens™ HWDs. This capability vastly improves their
situational awareness in all flight phases, including ground operations in limited visibility conditions. Aperture delivers a real-time visual reference across the Field of Regard (FOR) of SkyLens to enhance reaction time in high workload situations.
Through Aperture, Universal Avionics' dedicated team of engineers and Artificial Intelligence specialists are forging a path towards the delivery of augmented reality. In advanced development, the hardware platform delivers cutting-edge neural networking and significant mass storage capabilities. This platform is the foundation for Universal's proprietary advanced algorithms currently undergoing trials to bring to reality, in real time, automatic object detection, classification and notification, semantic segmentation and more. This includes the detection of nearby power lines and their notification as possible obstacles, traffic on and around an active runway, and so on. The platform will combine information from on-board sensors and other avionics systems (mission computers, FMS, etc.) to dramatically increase the situational awareness of flight crews and, where appropriate, provide them with guidance during all phases of flight.
As we see the advanced capabilities of Aperture become available in 2022, the goal of full AI-based capability is also well within view.
---
For more information contact: