General Dynamics Land Systems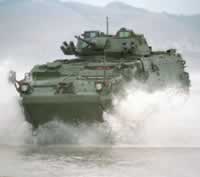 The LAV-25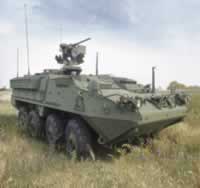 STRYKER ICV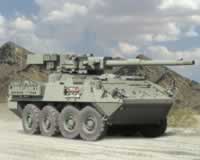 105 MGS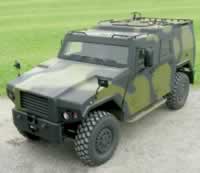 DURO APV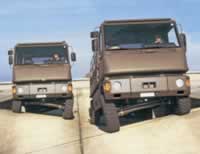 DURO III 4x4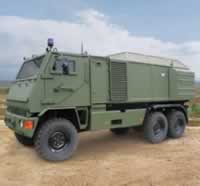 DURO III 6x6
GDLS-Canada: Setting The Standard
As the world's militaries look to light armor to meet their defense requirements, they increasingly look to General Dynamics Land Systems-Canada. The company is a proven international leader in the supply of land combat systems. Through their use of the latest engineering research, development, and technological innovation GDLS-Canada remains at the forefront of worldwide armored force modernization programs.
The LAV vehicle program offers proven versatility starting with a competent chassis that has the flexibility to adapt to multiple variants. The LAV-25 is a proven solution that offers strategic mobility to reach and engage the threat. It has the tactical mobility for effective use of firepower which can defeat soft armored targets combined with the battlefield survivability to carry out combat missions.
The STRYKER is the ideal combination of mobility and power. It provides armies with the ability to win battles quickly and decisively. Soldiers will travel greater distances at higher speeds, allowing them more time to prepare for the enemy. In short, no other vehicle has as great an impact on the overall performance of light armored forces as STRYKER.
The 105 MGS offers exceptional tactical mobility for full spectrum operations. It is air transportable in combat ready configuration and has a high baseline vehicle commonality with other variants. It provides a low profile and rapid fire capability and comes with 14.5 mm integral armor protection, excellent battlefield survivability and the firepower to carry out combat missions. GDLS-Canada also offers a group of advanced armored tactical vehicles that are all part of the DURO family.
The DURO APV is a versatile platform that can be used for various tactical mission roles. It is based on the advanced DURO chassis technology with its patented roll stabilizer and the proven De-Dion axle system. To further increase its tactical capability, the DURO APV is available with the RWS (Remote Weapon Station) and the MARS (Mobile Adjustable Ramp System) options.
The DURO all-terrain military tactical vehicle drives safely and reliably even in the most difficult terrain. With its uniquely designed modular construction, the DURO can be modified to accommodate a range of applications including: Troop Transporter, Command and Control Vehicle, Logistics Center and an Ambulance. The DURO is available in 4x4 and 6x6 configurations.
General Dynamics Land Systems is dedicated to ensuring that these vehicles stay at the very forefront of technology. That's why GDLS-Canada features an industry-leading product support program that is both comprehensive and flexible; Through Life Support. It utilizes valuable product knowledge and can be customized to meet a customer's requirements. For example, GDLS-Canada can provide specific services, and work in partnership with other third party service providers. This is an evolution of traditional service offerings that helps to create tax dollar efficiencies and maximizes maintenance effectiveness.
GDLS-Canada designs and builds their vehicles on a philosophy of efficiency, parts commonality and lower life cycle costs. As a strategic value-added partner with years of proven performance, GDLS-Canada vehicles are invaluable, extremely versatile and highly effective.